These are definitely interesting times that we are currently living through..
With COVID-19 spreading around the world we all have to our bit to try to lower the rate at which this is proliferating.
So, in the interests of this,  if any of the below applies to you please DO NOT come into Mind Body and Salt.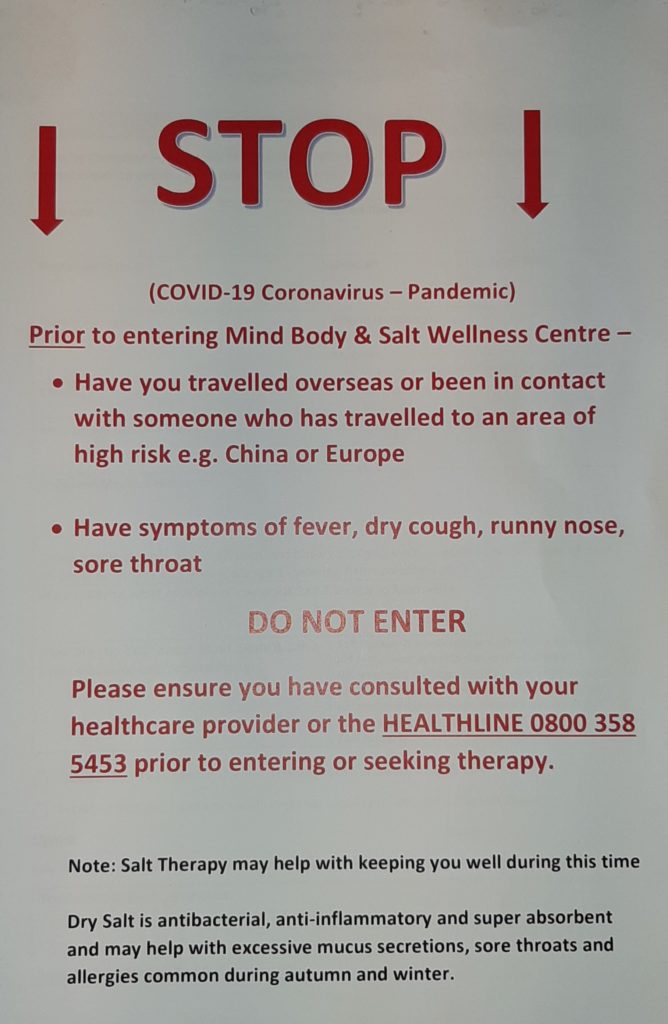 We have clients that are in the "at most at risk" category and we all want to keep all our clients and our staff well.
Please remember to wash your hands with soap and water for at least 20 seconds as this is the best means of defence against this virus.
Stay well and stay safe.